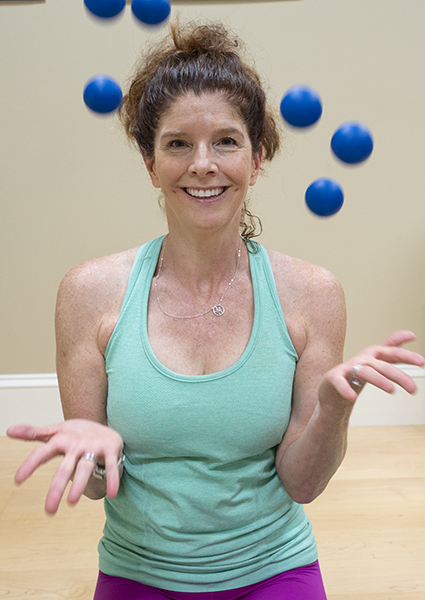 A personal note…
HI, I'm Patti McKelvey. I started Wilmington Pilates 15+ years ago because I had discovered a form of exercise that I truly believe is for "every body," whether you are an exercise novice, recovering from an injury or illness, an elite athlete, or anyone in between, Pilates can offer the right workout for you.
I am trained in the Classical Pilates Method, and fully certified through STOTT Pilates, and Balanced Body Pilates. This extensive and broad range of Pilates training allows me customize every class and workout to the your needs, offering a mindful approach to movement that challenges yet restores your body.
We all lead such busy lives; it is essential to nourish our bodies and minds just to keep up the pace. I invite you to join us and take time out of your day just for you. Come in to the studio and experience a Private Session or Group Class or try a group class online. Most importantly, make time to reconnect your mind and body, make new friends and reconnect with old ones.
ABOUT PATTI McKELVEY
Patti is a Pilates teacher, 200 Hour Registered Yoga Teacher, and Advanced MELT instructor. Over the course of her teaching career, Patti has continued training and learning as much as she can about Pilates, Yoga and the MELT Method always seeking instruction from the best teachers available.
Patti brings over 15 years of teaching experience and training to every session or class. Each class is dynamic and unique with the goal of helping you achieve your fitness goals. She teaches all ages and abilities, and designs custom workouts for each client session or class.