At Wilmington Pilates our mission is to offer a safe, friendly space for people of all ages and life stages to exercise in a way that helps them lead healthier, stronger lives. We support and inspire people to achieve their optimal fitness and wellness by offering customized, client focused sessions and classes, with an emphasis on helping you feel and look your best.
My training is a mix of classical Pilates and contemporary approach to the original exercise method pioneered by the late Joseph Pilates, making me one of the most comprehensively trained Pilates teachers in the tai-state area. Pilates is one of the safest and most effective methods of exercise available. The principles of Pilates, concentration, control, center, flow, precision and breathing, emphasize the importance of moving mindfully while stabilizing joints and strengthening the body to allow for optimal movement and function. Simply put, Pilates will help you move better, feel younger and help you keep doing the things you love, whether it's playing tennis, running or walking, strength training, or playing with your kids or grandkids
From Pilates and mindfulness-based workouts like Yoga and the MELT Method, to balance and interval training and athletic conditioning—Wilmington Pilates offers private sessions and group classes to meet everyone's needs.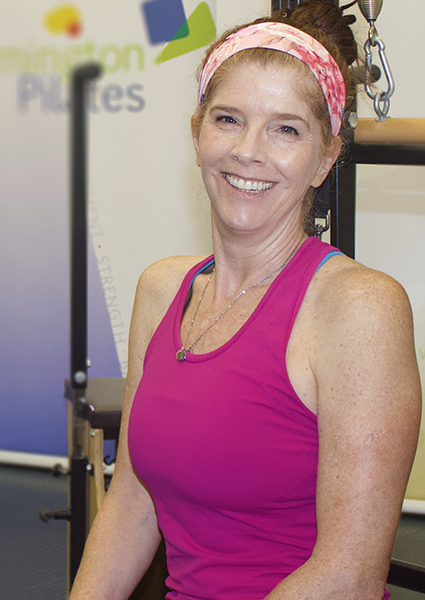 Find out more about Patti McKelvey here